Home
Welcome to the Bradford Railway circle website.
Traffic Notice
The next Transport themed meeting:-
Wed 29th March. When we welcome. Dorothy Burrows who will be presenting. "Here and There"
(Talks are held fortnightly, ALL welcome £3 non members)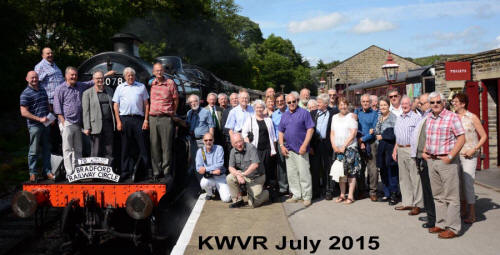 We were founded in 1945 after a Bradford gentleman put an advert in the Telegraph & Argus.
As of 2015 we have approximately 100 members.
In 2015 we celebrated 70 years with a dinner on the KWVR (see Gallery)
News
2016
The webmasters had an interesting visit to Hellifield station cafe and model shop on Wed 11th May. Link is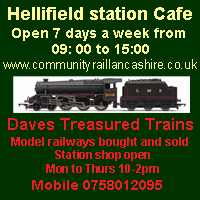 2015
A selection of pictures from the Circle dinner on the KWVR summer 2015 added to gallery page

The 2016 diary added to the diary page. A pdf copy can be downloaded from the downloads page.
To celebrate our 70 years of existence the Circle held a Members' Sunday Lunch trip on the KWVR on 12th July 2015.
www.bradfordrailwaycircle.co.uk